Chess World Inc. was founded in 2000 by Tal Granite, an educator, curriculum developer, trainer and speaker. Formerly the CEO of Chess Institute of Canada, Tal was also a member of the Israel Chess Federation Chess Instruction Committee, and is a World Chess Federation (FIDE) certified Chess Instructor. As a globally acknowledged expert on school chess teaching Tal is honoured to be one of the regularly invited speakers of the annual Chess and Education Conference in London, England, the largest conference of its kind in the world.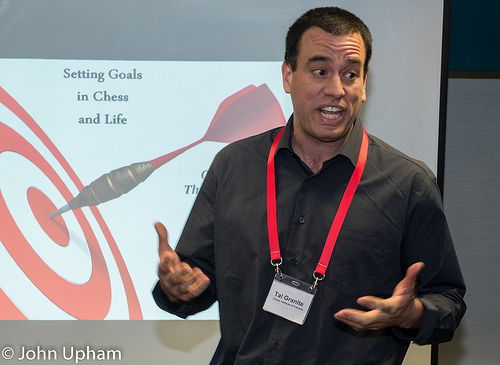 After graduating from The Hebrew University of Jerusalem with a degree in Linguistics and Liberal Arts, Tal spent years testing and implementing different methods for using the game of chess to enhance and change the lives of children and youth. Combining study, work and research in the fields of education, psychology, human behavior, and program development Tal created the Thinking Different™ school program. In this innovative program the game of chess is used as an exceptional educational tool to help students develop character, improve social skills and enhance cognitive abilities, extending the benefits of chess far beyond the game itself.
With 'Thinking Different™' Tal reached students nationwide in schools, community centers and through 'Chess for the Community' projects he initiated, also receiving official recognition after the program was approved by the Israeli Ministry of Education. In 2011 Tal brought the program to Canada, making an impact on the lives of thousands of students to this day. Chess World programming was approved by the Toronto District School Board and The York Region District School Board, and is delivered by top educators in York and Peel region schools as a lunch/after school club or as a part of the day-time curriculum. The program is also used as a rehabilitation tool for inmates in correctional facilities and as a preventative measure for at-risk youth, demonstrating the power chess has in changing lives.
Contact us today to inquire about our Zoom private/small group classes, and about bringing the joy of chess to your school and community.