Chess World was founded in 2000 by Tal Granite, an educator, teacher, curriculum developer, trainer, and speaker. Among many other roles, over the years Tal was also the CEO of the charity Chess Institute of Canada, and served on the Instruction Committee of Israel's national chess federation, teaching teachers across the nation how to use chess to change lives and help kids succeed. He is a certified Chess in Schools Teacher (The Kasparov Academy, Israel, 1998), a FIDE Chess Instructor (The FIDE Academy, Germany, 2006), and has a Bachelor's Degree in Linguistics and Liberal Arts. You're welcome to find out more about Tal and his journey in this Jewish Tribune Feature Article about him.
In the year 2000 Tal created the "Thinking Different™" curriculum. In this innovative program the game of chess is used by expert, trained educational leaders as an exceptional tool for helping students develop essential character traits, improve social skills, and enhance cognitive abilities, extending the benefits of chess far beyond the game itself. The program was selected by The Israeli Ministry of Education as an enrichment program to be taught as a part of the daily curriculum in elementary schools across the nation, and was approved by The Toronto District School Board, The York Region Public and Catholic School Boards, and The Ontario Ministry of Community Safety and Correctional Services. Our intervention program for at-risk youth was featured on Canada's CBC national radio, and the Ontario Government uses our program as the only games-based rehabilitation tool in the Canadian prison system.
In 2017 Tal had the honor of meeting the Ugandan chess star, Queen of Katwe Phiona Mutesi, and her legendary chess coach Robert Katende. The Disney movie Queen of Katwe tells their amazing story, inspiring millions of young girls and boys to persist in the face of adversity and turn their dreams into reality. Click here and Join Phiona, Tal and Robert for an inspiring six minutes on how to use chess to help kids succeed, why chess is one of the best tools for building character, and what's way more important than becoming the next Canadian champion. Click the image below to watch the Queen of Katwe movie trailer.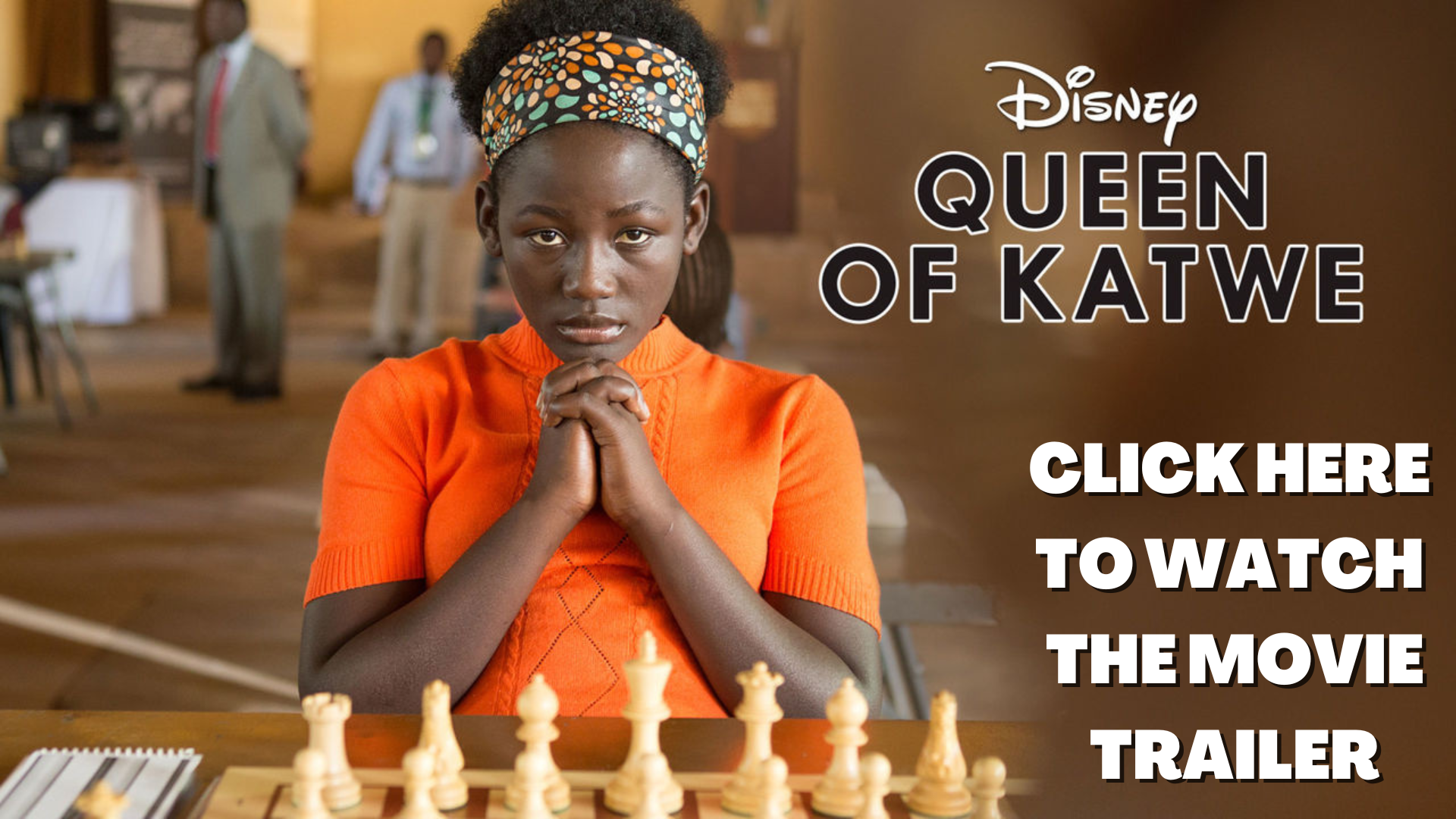 While the game of chess is known to have clear benefits (find out more in this compilation on The Benefits of Chess in Education.), we take it a step further by using the game as a tool for transforming lives. Over the years we were fortunate to help make a difference in the lives of thousands of students in hundreds of schools, and we are honored and humbled by the opportunity to continue to do so to this day. Contact us to inquire about bringing our programs to your school or institution. Click here to register your child for the 2022 fall chess club at their school.