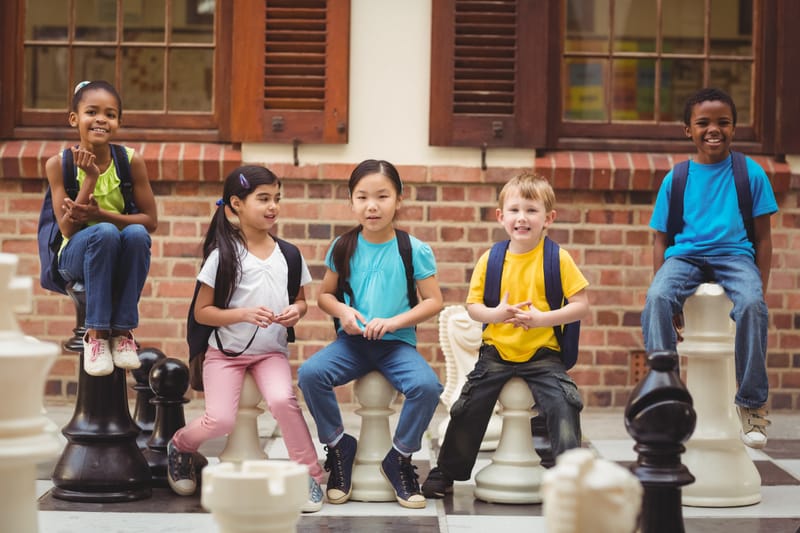 WE HELP KIDS DEVELOP CHARACTER, IMPROVE SOCIAL SKILLS AND ENHANCE COGNITIVE ABILITIES IN A WEEK OF LIVE CHESS EXCITEMENT!
Monday-Sunday,
April 6-12, 2020

10:00am-4pm EST.
$197 CAD
PWYW (Limited Time Offer)
-
The Thinking Different™ Live Online Chess Camp offers Live chess lessons, friendly play with teammates and special tournaments.
On each weekday (Monday-Friday) we run three high-energy, entertaining and engaging, live chess lessons (at 10am, 12pm, 2pm EST) followed by a chess tournament (at 3pm EST). On the weekend (Saturday and Sunday) we run special events, tournaments and puzzle duels but no live classes. We use Zoom for the live lessons, and the advanced chesskid platform for the play portion.
-
In each lesson we cover some or all 6 C's of success
(Clarity, Control, Choice, Cooperation, Creativity and Courage), the foundation of the Thinking Different™ program. Kids become better chess players while learning innovative thinking strategies, adapting a new mindset for success and making a leap in every aspect of their lives.
-
The camp is best suited for kids in grades 2-6
with prior knowledge of the game, from non-rated to 1600 rating.
-
Special bonus
: Every camper will receive a free chesskid premium gold membership for the duration of the camp, providing additional unlimited access to puzzles and puzzle duels, video lessons, chess workouts, a vision trainer, and more. The variety of learning tools provide brain-stimulating challenges and hours of entertainment and fun for kids.
We are here for you. For the first time, we are offering the camp on a
Pay What You Want (PWYW) basis.
Check the F.A.Q below for more details.
I'm in! Click here to register